The charity event with Andrei Medvedev closed successfully
Rome, 12 may 2013


The charity event "A Record for Solidarity" closed succesfully at Due Ponti Sporting Club in Roma last May 12 2013, with the participation of Andrei Medvedev, testimonial of the initiative specifically coming from Barcellona, and with the presence of the Italian players Stefano Pescosolido, Flavio Cipolla, Claudio Pistolesi, Vincenzo Santopadre and Alessio Abbondanzieri.

The ATP tennis participants played their performance with 3 wheelchair tennis players from the Italian association "Wheelchair Tennis Roma": Gianluca Romagnoli, Riccardo Benotti and Andrea d'Agostino.

The achievement of the best performance consisted in the execution of consecutive shots, realized by able-bodied players, inside a circle of 3 meters in diameter. These attempts required a high commitment by all the players, creating admiration and astonishment among the spectators.

During the event the representative of the ATP, Giorgio di Palermo, and the responsible of the ATP ACES For Charity program, Cecilia Ghe, formally delivered to Andrei Medvedev and to the chairman of Tennis for Africa Association the grant to finance the tennis developing program in Dar Es Salaam - Tanzania.

"It is extremely important for Tennis for Africa to receive this prestigious endorsement, not only for the financial value of the support, which will be useful to strengthen the activity in Tanzania, but also for the value of the award, which is opening new collaborations, otherwise difficult to get" explained Lorenzo Turchi during the cerimony.

The event, realized with the traditional hospitality of the Due Ponti Sporting Club, received also a financial support from Enel and the high patronage of the Italian Senate of Republic and of the Chamber of Deputee.

The initiative was realized just before a new exploratory mission in Tanzania, planned for the beginning of June, where Tennis for Africa will organize the delivery of tennis equipment to about 200 children in order to guarantee the completion of the educational program by the end of 2013.

"A Record for Solidarity" received a short visit of Jo-Wilfried Tsonga and ended with some games of double with Andrei Medvedev and the players of Wheelchair Tennis Roma.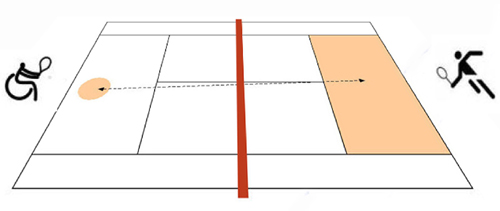 EVENT REALIZED WITH THE HIGH PATRONAGE OF


EVENT PARTNERS